SHIGE ON MANNEQUIN 5!
OMIGOD!
ON MY BIRTHDAY! (Why are you such a magical date, September 15?) I gleefully foresee some Shige bullying with
lots
of cuteness on the side. Plus Sho and Nino, of course.♥ Too bad no fishing buddies (aka + Ohno) together!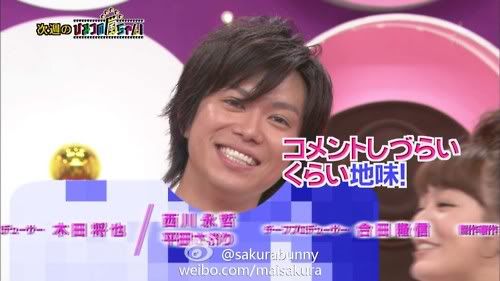 Plzzzzzz to be wearing something cute, Shigs! :D
I know he's stylish enough on normal days but why do I get the feeling like he's going to be a little bit sucky, think Sakurai Sho, in this segment? lol
I CAN'T WAIT!
*
Happy 20th Anniversary, SMAP! Please, I beg you, stop stealing my heart. (I'm looking at you, Tsuyopon. Totally in a Tsuyo mode as of late.) ♥